SERVICES
Moldmaking
Do you need high-precision injection molds for complex parts?
Do you need close-tolerance injection molds for consistent, high-quality production runs?
Mold-Tech injection molds are the result of an eager team of engineers, moldmakers, and the relentless pursuit of perfection. Mold-Tech works with the best custom molders and OEM's, manufacturing the finest small- and medium-sized molds in the industry for a variety of markets, including medical, automotive, and defense.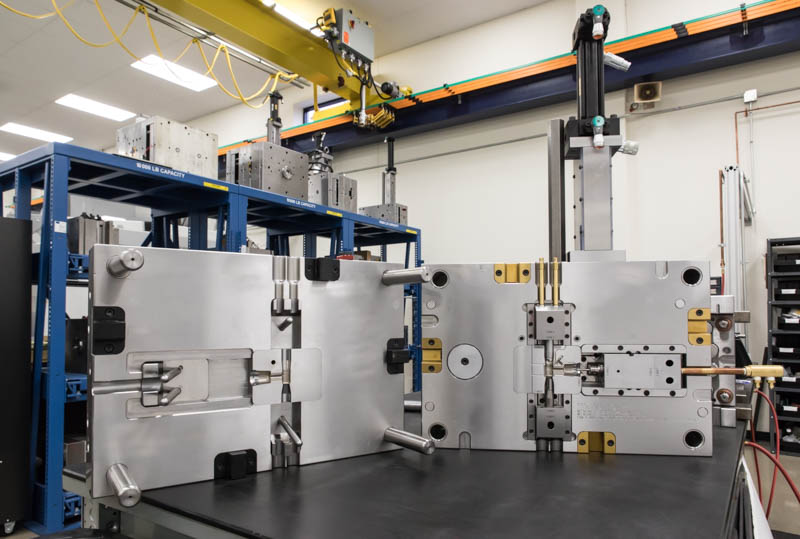 Unscrewing Mold

American Craftsmanship
At Mold-Tech, molds are built by skilled American craftsmen, using the latest high-tech equipment in our spacious Albertville, Minnesota, facility.
This special team combines extensive training, technical education and experience. We are committed to delivering a superior product.
Continuous Investment in Automation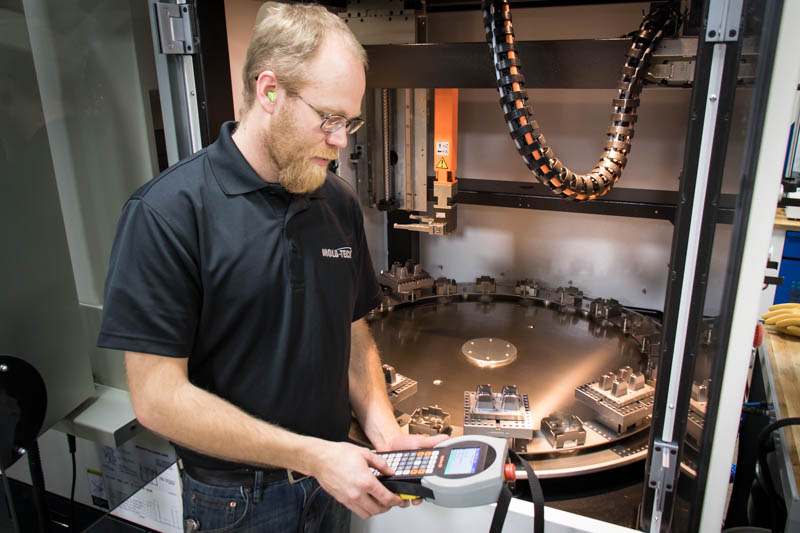 Robotic automation for higher productivity and consistency
We invest continuously in highly automated systems to produce consistent, highly accurate results in less time.
Precision fixturing and palletization reduces setup time and improves accuracy.
Ultra-precise hard milling, electrode fabrication and EDM machines are all combined with robotic automation for more unattended machine time and higher productivity.
In-house Mold Polishing
In-house mold polishing delivers a beautiful mold that exceeds expectations, for accurate, quality parts.
Integrated Quality Systems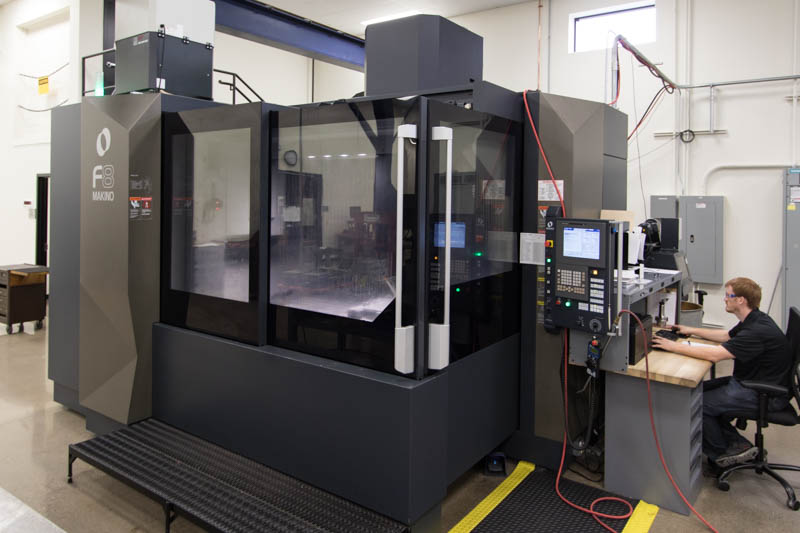 Mold bases built in-house
Mold components are engraved, or laser marked for easy identification and service.
Quality systems are an integral part of our manufacturing process.
Laser tool setting and verification, as well as part probing, work with in-process component inspections to verify our tight tolerances every step of the process.
Electrodes are fully inspected prior to use.
Our in-house metrology lab uses both CMM and vision systems to verify the accuracy of all critical components.
ISO 9001 Compliant
The ISO 9001 compliant quality system tracks all systems and ensures our strict standard, to deliver a quality mold every time.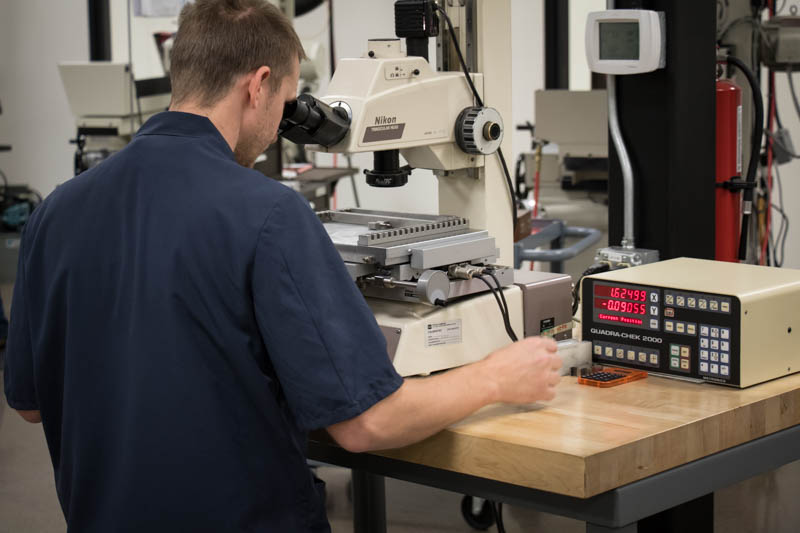 Rigorous inspections throughout manufacture and assembly