SERVICES
Injection Mold Sampling
---
Mold-Tech focuses on production-ready molds, saving our customers time and money. In-house sampling allows for needed mold adjustments to be made quickly and efficiently. A dedicated sampling engineer is on staff to sample molds according to customer requirements. Your injection mold is delivered ready to run.
Equipment
Toshiba EC110NII V30-2Z (110-Ton) Molding Machine

2oz. Barrel, All Electric
Novatec Compressed Air Dryer
Temptek Chiller
Advantage TCUs
Wittman Tempro Plus D 360F TCU
RJG eDart
Plastic Granulator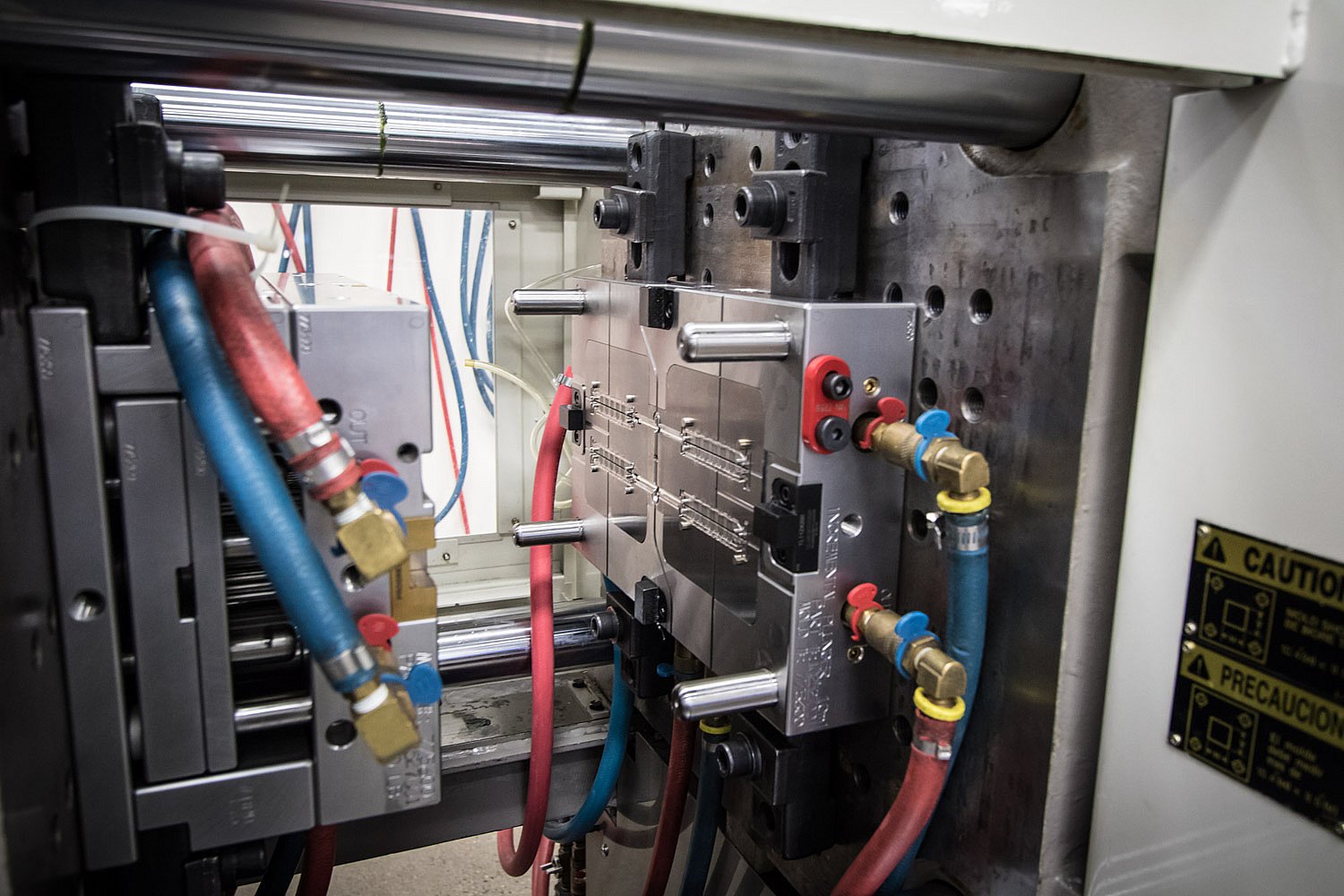 In-house Mold Sampling
Arburg Allrounder 370A 500-70 (55-Ton) Molding Machine

0.74oz Barrel, All Electric
AEC Desiccant Dryer
AEC Chiller
AEC TCUs
Wittman Tempro Plus D 360F TCU
Wittman Sprue Picker
RJG eDart

Hot Runner Controllers
Denver Instruments IR-60 Moisture Analyzer
Denver Instruments PI-114 Analytical Balance
If you need high-precision injection molds for complex parts, Mold-Tech can get the job done – first time, every time...
…And get you into production fast!