SERVICES
Additional Services
Precision Laser Welding
Laser welding is an increasingly popular alternative for mold repairs. Laser welding at Mold-Tech is an additive process using a Nd:YAG Laser and filler rods, as small as .003". With In-house laser welding, our experienced laser technicians can create precise welds with minimal downtime for our customers.
This process is useful when completing modifications, revisions and repairs including: texture repair, refurbishments, surface cracks, dinged edges and corners, damaged gates, nicked parting lines, galled thread cores, insert damage due to improper mold closing, end of arm tool damage, and damage caused by stuck parts/improper tool maintenance.
Advantages of laser welding:
Quick turnaround keeps tool downtime to a minimum
Precise control of the weld location
Smaller weld amounts result in very little machining needed to restore steel to its original form
Minimal discoloration of the surrounding material
Retention of metallurgical characteristics
Low heat reduces stress and sink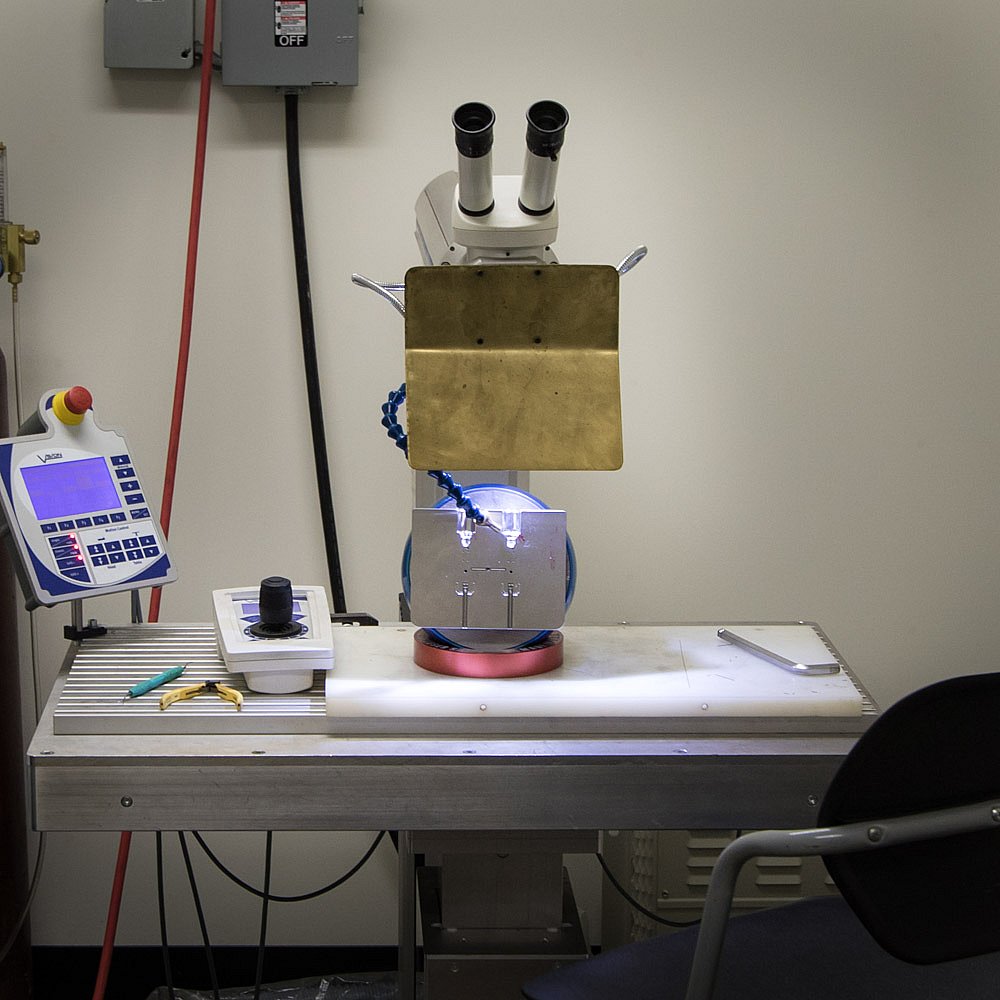 In-house laser welder provides the flexibility for fast repairs and engineering changes.
Materials that can be laser welded include:
Hardened steels such as S-7, H-13, P-20, D-2, CPM, M-2 and Caldie
Stainless steels: 440C, 420, 312 ,308, 316,17-4ph
Copper alloys: Ampco, mold max, mold star, copper beryllium
G2 Titanium
Equipment:
Mold Repair
We understand production delays due to the loss in injection mold productivity. When a mold is not properly set up, closes on an improperly ejected part, or is degraded by wear, we know we need to get you back into production fast.
The injection molds repaired by Mold-Tech range from small to medium size. Experienced mold builders quickly assess the repairs necessary to bring an injection mold back into service.
Being able to design, build and repair tight-tolerance molds has been a key to the success of Mold-Tech. Each mold is built directly from the database that is used for the mold design, to ensure consistency from cavity to cavity and mold to mold.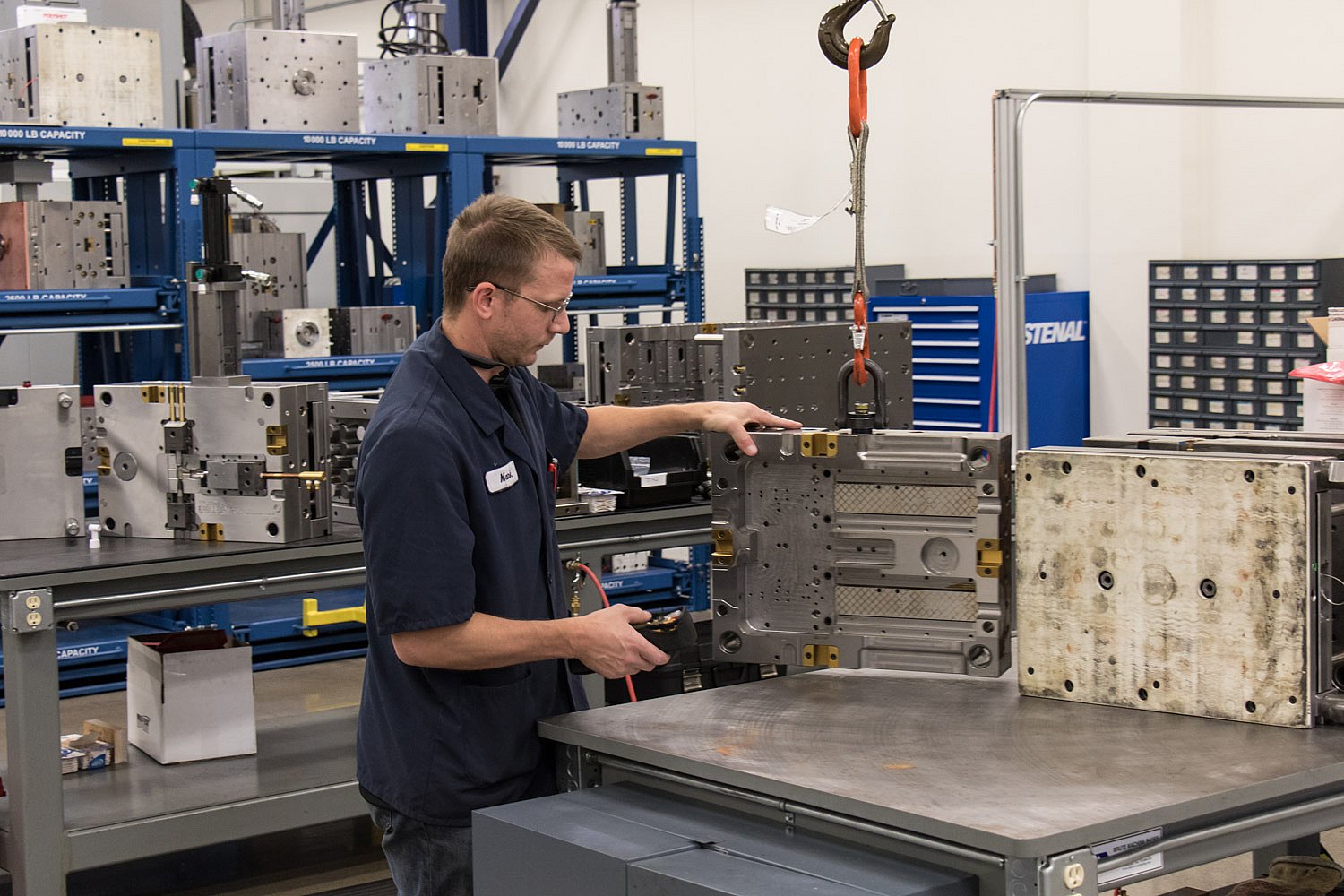 Injection mold refurbishment and repairTypes of Molds Include:
Prototype Molds
Development Molds
Bridge Molds
Multi-Cavity Production Molds
Hot Runner Molds
Auto Unscrewing Molds
Insert Molds
In-Mold Decorating Molds (IMD)
Micro Molds
Metal Injection Molds (MIM)
Liquid Silicone Rubber Molds (LSR)
Shuttle Molds
Multi-Shot Molds
Stack Molds
Laser Marking
Laser marking is used to serialize and create markings and engravings.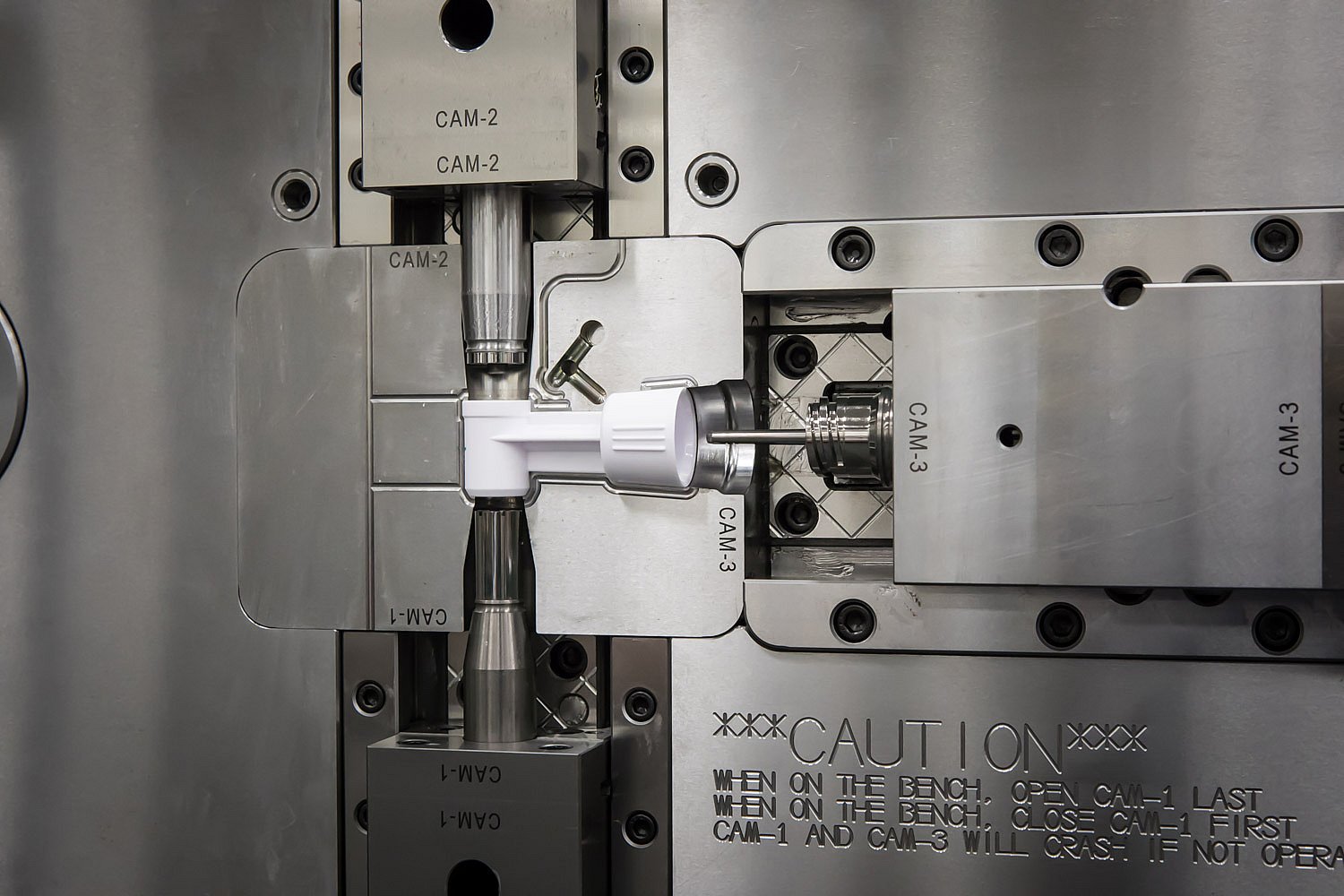 All components are clearly identified with laser marking
Alphanumeric characters, graphics, logos, bar codes, etc. can easily be applied to any flat and most curved surfaces. Laser marking technology has become increasingly precise and is useful for a wide range of applications and components.
Laser marking/engraving offers traceability for your molds and mold components. This fast, clean and efficient method allows for marking a wide range of materials inluduing stainless steel, tool steels, aluminum and titanium. Most commonly used for serialization and labeling for assembly, engraved mold components include: cavity blocks, core blocks, core pins, ejector pins, gibbs, inserts, locks, slides, slide inserts, and parting line identification.
Equipment: