SERVICES
Mold Design and Engineering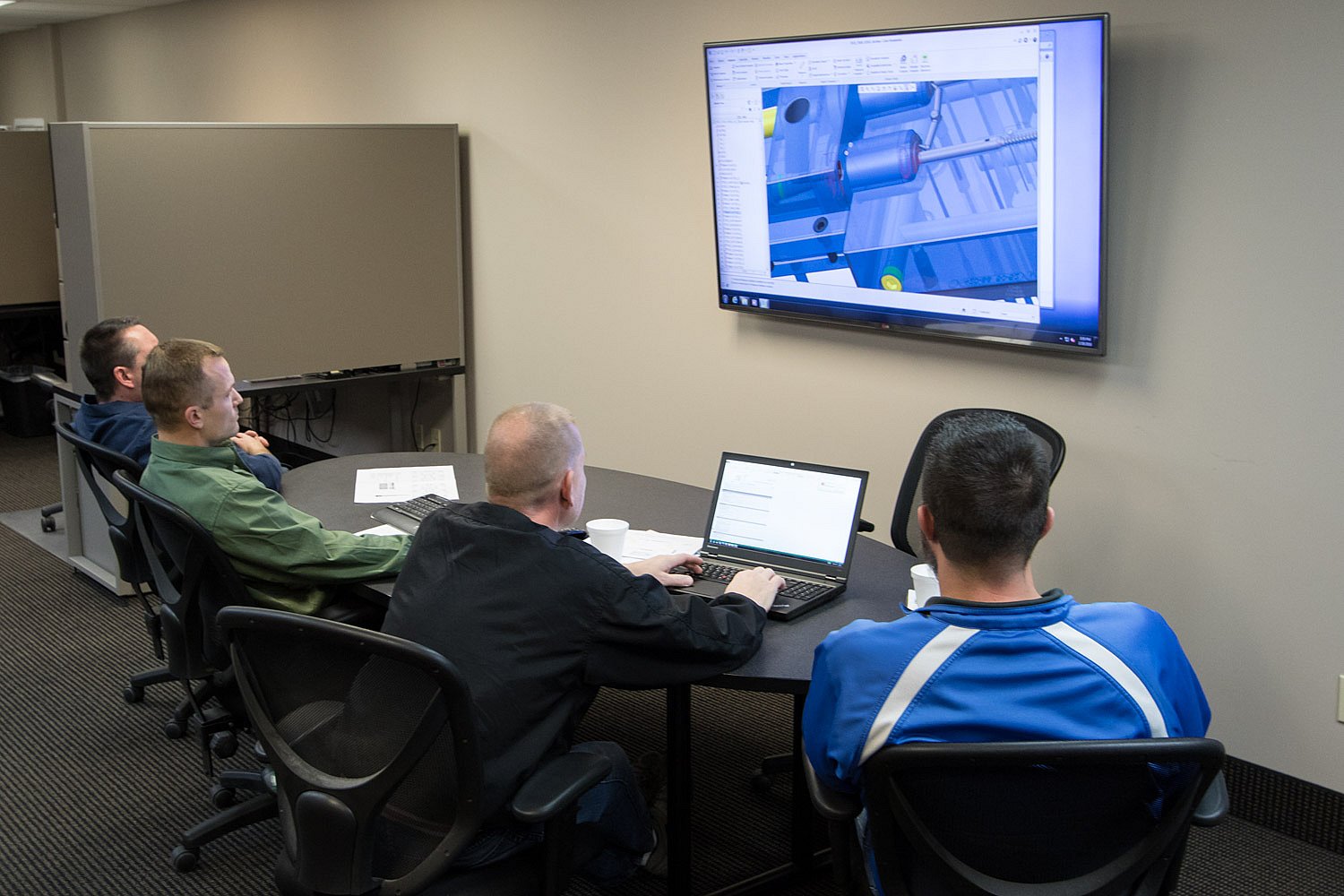 Ideas are your company's most valuable asset. Transforming ideas into reality is where Mold-Tech comes in. Mold-Tech has extensive technical and engineering expertise including part development, design for manufacturing, molding simulation and full in-house mold design.
Project Management - A Single Point of Contact
Our dedicated project managers collaborate with you and your team as a single point of contact, maintaining effective communications throughout each project. Our skilled project management team combines experience and technical expertise. Production planning and tracking keep your project on schedule with on-time delivery, getting your products to market fast. Our customers view Project Managers as an extension of their own engineering departments. We are always "on-call" to lend support for your projects.
Mold Design - Computer-Aided Design (CAD)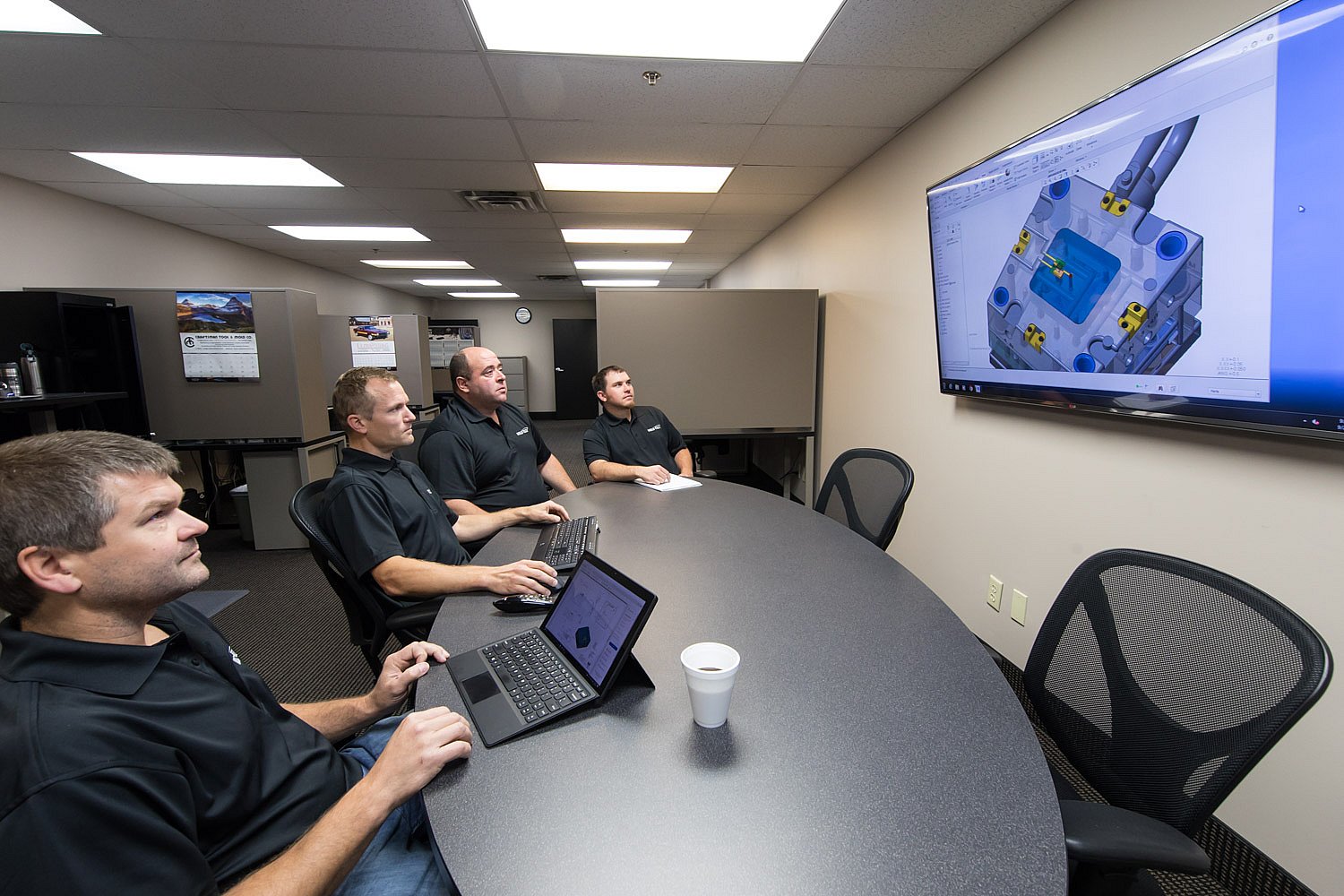 Design ReviewMold-Tech offers a unique combination of mold design experience with the latest CAD technology. All designers at Mold-Tech have a wealth of experience, not only designing molds but building them as well. A solid design is key to a successful project. Our designers consider all important aspects of the mold design including manufacturability, gating, cooling, venting, ejection, part transfer and material selections. Taking all of these factors into account is a challenging task and one that requires a strong knowledge base. Whether you require a simple open and shut mold or the complexity of multiple actions and plate splits, Mold-Tech can accommodate your needs.
Mold-Tech invests in the most powerful software systems available. Your success is assured – from your first contact through careful planning with strict attention to every detail. We utilize Pro-E, SolidWorks, and KeyCreator in our injection mold designs. This advanced software suite creates solutions for conceptual designs, 3D solid modeling, mold design and details, revision control, tool drawings and documentation.
Computer-Aided Engineering (CAE)
At Mold-Tech, we design the injection mold and simulate the injection molding process. Moldex 3D software is utilized to simulate the molding process to optimize design and manufacturability. This engineering software works together with our CAD software to integrate the part design, the mold design and the injection molding activity. Filling analysis, warpage calculations, and thermal optimization are simulated to ensure you of the best possible mold design. We develop an exceptional injection mold that performs well within your production environment. Mold-Tech can overcome the most difficult manufacturing challenges.
Computer-Aided Manufacturing (CAM)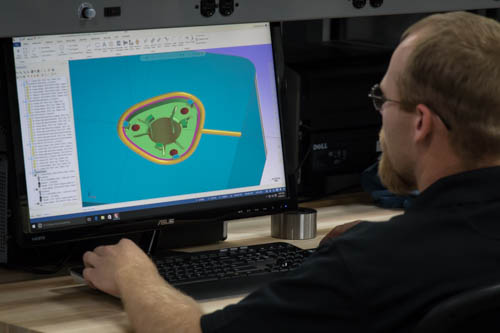 CAM tool path programming
Mastercam, Cam-Tool, Cimatron and EDcam rounds out our suite of CAM software. CAM software aids in creating, verifying and optimizing programs for our CNC machines. CAM systems allow Mold-Tech to employ powerful machining strategies across a range of production departments including Soft Milling, Hard Milling, Wire EDM, Mold Base Milling, Electrode Manufacturing and Sink EDM.
CAM does not eliminate the need for CNC programmers or machinists. Instead, CAM leverages the skills of our machine specialists through advanced productivity while minimizing expense. The results for our customers are tighter tolerances, improved quality and less part variance.
State-of-the-art software is only a part of the solution to creating close-tolerance injection molds. Our experienced designers, machine specialists and moldmakers turn your concepts into exceptional tooling. Our dedicated project managers take your project from concept to production with direct communication and our promise of excellence. We know you won't find a better team to work with.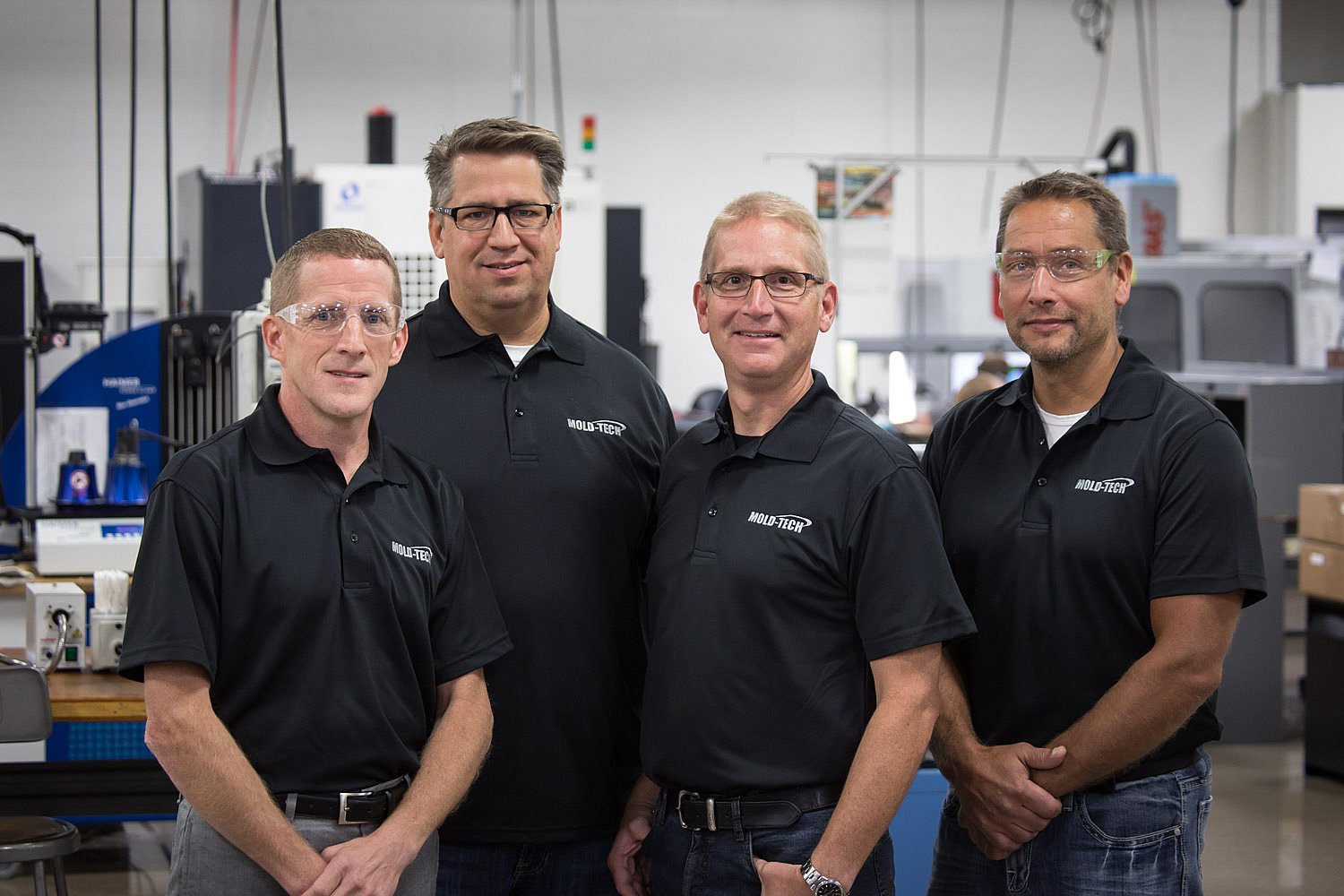 Our experienced project managers and designers turn your concepts into exceptional molds